November 23, 2021
We are pleased to announce a series of new hires, promotions, employee recognition, project-related events and news, and community connections.
---
New Hires
---
Awards
Bowdoin College – Harpswell Student Apartments Receives 2 AIA New England Design Awards!
AIA New England Excellence in Architecture, Citation Award
AIA New England Excellence in Architecture, Best of Chapter Award
Bowdoin College was challenged to provide desirable housing for upper-class students. This project was the result of a comprehensive study with goals of energy efficiency, abundant and intentional community space, and apartment living.
A "village in the woods" is composed of three buildings designed to Passive House standards. The apartments include modern finishes, furniture, and a mix of four-, six-, and eight-person apartments.
The site and buildings are choreographed to expand what students see as "their" apartment. The building massing suggests a smaller scale "house within a house." The landscape and building design–inspired by the Maine vernacular–work together to blur how the building is perceived. Wood, natural textures, and splashes of color are used to evoke feelings of warmth and invitation.
---
Community Connections
BBCH Open Golf Tournament

Our team came out swinging at the Barbara Bush Children's Hospital Open! Proceeds from the tournament contribute to The Barbara Bush Children's Hospital at Maine Medical Center.

Pedaling for Payson

The Lavallee Brensinger team pedaled for a great cause! This year Concord Hospital's Pedaling 4 Payson raised more than $159,000 helping 137 patients battling cancer.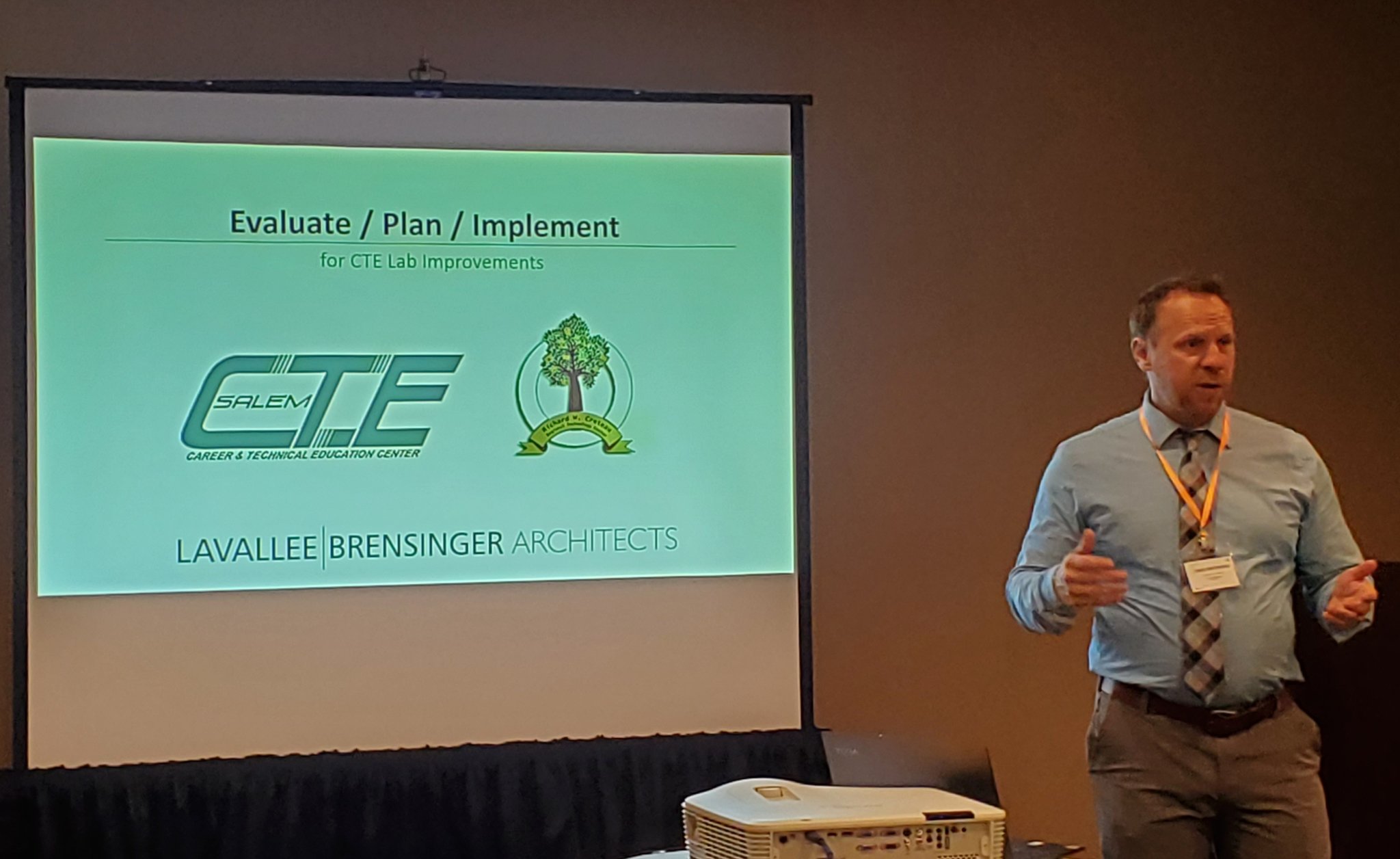 New Hampshire CTE Summer Learning Series Convening
---
In The News
Children in Crisis Need More Than Emergency Departments Can Offer
In June of 2021, 33 children and adolescents experiencing a mental health crisis were boarding in NH emergency departments (ED).* The state of their condition has created safety concerns within their own homes and transferring to an available child-focused inpatient psychiatric bed can take weeks or longer. A child whose world is out of proportion requires a thoughtfully designed space that encourages a sense of emotional and physical safety.
According to the National Alliance on Mental Illness (NAMI), 1 in 6 youth aged 6-17 experience a mental health disorder each year. 50% of all lifetime mental illness begins by age 14, and 75% by age 24. Suicide is the second leading cause of death among people aged 10-34.
The ongoing surge of pediatric patients seeking care within emergency departments shines a light on the fact that EDs lack the infrastructure to provide the specialized care children in crisis require. Extended waiting periods can also hinder the recovery process due to additional stress and unknown care plans. More specialized child and adolescent psychiatric units will enable patients to access the care they need in a safe and age-appropriate environment.
*National Association of Mental Illness. (n.d.). Mental Health by the Numbers. Nami.Org. Retrieved June 24, 2021, from https://nami.org/mhstats
---
Project News
Concord Hospital Medical Office Building